Plastic Scrap, Waste Paper & Paper Rolls

The Tristar Exports International team is dedicated entirely to the task of redirecting and recycling various types of Plastic Scrap, Waste Paper and Paper rolls (for the Converting industry). We ship materials from various loading ports in North America, U.K., Germany, Netherlands, Middle East, New Zealand. We export to a variety of Buyers having their Reprocessing facilities & Mills in Asia mainly China, India, Hong Kong, Vietnam, Bangladesh, Srilanka.
We are a Canadian based group of companies working with like minded Buyers & Sellers across the globe, to ensure that suitable qualities of Waste materials are routed to the recycling industry.
Credentials and accomplishments include:
Over 20 years experience in the recycling industry
Customer satisfaction is our top Priority - Clients dealing with us for many years.
Member of Richmond Hill Chamber of Commerce since 2004…Proudly Canadian.
AQSIQ license for scrap shipments to Mainland China since the year 2004
Global presence with variety of scrap/waste grades shipped from numerous load ports to various destinations.
Knowledge & experience of environmental regulations of the Countries we deal with.
Excellent Sales Representation & indenting arrangements in India & China.
Part of the "Character Community" (town of Richmond Hill).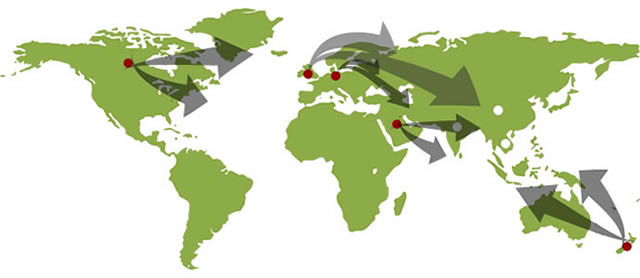 From: North America, UK, Germany, Netherlands, Kuwait, Dubai, New Zealand
To: China, India, Malaysia, Hong Kong, Vietnam, Thailand, Bangladesh, Srilanka.
We are your trusted partners in the Environmental challenge!